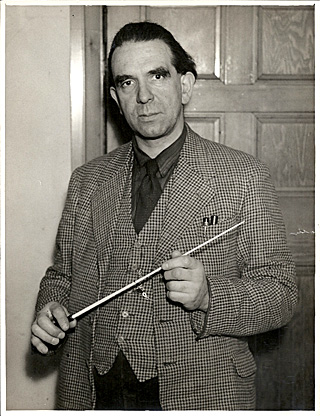 Gaze Cooper or just GC to those who knew him well, was a gifted and talented man. He was
special. He was also my Grandfather.
I remember him very well with love, affection and deep pride. He was a wonderful Grandpa, but he was very strong-willed and opinionated. Even we, his much loved grandchildren, couldn't influence his views. He was exceptionally kind and amusing, and was passionate about the things that were important to him. His tenacity was well known.
We were always close to our grandparents. Until I was five we lived in a converted stable at the bottom of their garden. Then when I was fifteen they moved to live in our family home. During the years between five and fifteen we spent most Sundays together and they accompanied us on our holidays.
Grandpa wrote music. Music was one of his two passions; the other was collecting antiquities. He wrote music on the train, in the bus shelter and wherever else an idea came to him. He said he was never able to plan to write anything … inspiration just came to him.
During his lifetime he taught hundreds young and old piano and music theory. He was a hard taskmaster, expecting each one of them to practice for at least an hour a day and display at least some of his commitment. He used to complain that the English dabbled in everything but excelled in nothing. Music certainly was a very large part of his full life. He was still teaching a few days before he dies aged 85.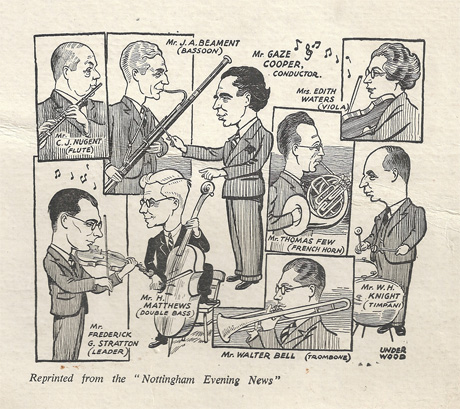 He taught at the Midland Conservatoire of music and later in a studio at Kent and Cooper Nottingham and in his own home. His music room was an oak panelled room with books and scores from floor to ceiling, all over the chairs, and piled on the floor. He used to play pieces to us at our request. My sister and I used to go to stay and be completely spoilt. However we were not allowed to listen to "That awful racket" pop music!
His charisma, enthusiasm and quirky ways endeared him to many.
Qualifying at the Royal Academy of Music as both  a teacher and a performer. He was taught by Frederick Moore (piano ) and Benjamin Dale (Composition). Gaze had a natural gift and desire to pass on his enthusiasm and knowledge but he had no time for those who didn't take music seriously. Those who were in his orchestra who missed a rehearsal would receive a letter the next day asking why!
Born in Long Eaton Derbyshire 11th June 1895 Gaze Cooper attended Long Eaton Secondary school, as a teenager he was interested in painting and chemistry and his life long love of music began. Prompted by the music of Rachmainov Gaze learnt to play the piano and began composing, he wrote his first serious composition a piano concerto in 1923. At fist he studied with Bernard Johnson Nottingham city organist, and Arthur Eaglefield-Hull (composition). His first career step was in the Law in a lawyers office but this did not enthuse him as much as his passion for music and so was short lived. He served as a driver in the 1914-1918 War in France where he was gassed and invalided out. (Private M/319793 Royal Service Coups Motor transport). In 1925 aged 30 he joined the staff of the Midland Conservatoire of Music giving lessons for many hours daily. He also lecture at University College Nottingham.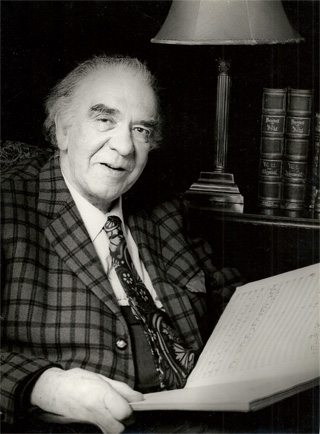 He married Frances Lucy Kirkland and they had one daughter in 1928
In 1933 he founded the Midland Conservatory of Music orchestra which in 1942 was to become The Nottingham Symphony orchestra (NSO) he was their conductor for over 40 years. He believed that with more support and funding the NSO could have become a professional orchestra. The orchestra was certainly prolific, at times performing concerts every month. Many well known musicians of the day were regular guest soloists and seemingly enjoying playing with this enthusiastic amateur orchestra and Gaze Cooper. They included Irene Kohler, Constance Shacklock, Yovanovitch Bratza, Henry Holst, Maurice Cole, John Ogden, Ivor James and Joyce Hatto. Bratza became a firm friend playing with the NSO on many occasions, Gaze dedicated a violin concerto to him. Bratza presented a concert of Gaze Cooper's music played by the Bratza String Quartet accompanied by Constance Shacklock.
Programmes for the NSO often included less well known compositions as well as more popular recognised scores. Gaze Coopers own music was included over the years some received with great enthusiasm.  The concerts were first held in East Circus St Hall, Queens Hall, Nottingham Albert Hall, DeMontford Hall Leicester and later at Peoples college Nottingham.
In 1944 NSO played a concert of Russian music organised by the Anglo-Soviet friendship committee in Mansfield. Gaze was interested in promoting music from behind the Iron curtain, he wrote the score for a peace poem dedicated to the people of Minsk. He built a relationship with musicians in Poland. In 1961 he conducted the NSO in two concerts of Polish music composed by Stanislaw Moniuszka. The music "Sonnets from Crimea" and "The Spectres " had never been played in Great Britain, this was reportedly smuggled from Poland on microfilm and took many hours to transcribe. The concert was recorded by the BBC and played on Radio Free Europe in Poland on all souls day. Later in 1961 an exchange was organised by Gaze Cooper with the Polish conductor Jozef Wilkomirski. Jozef came to Nottingham and conducted the NSO playing Gaze Cooper's Opus 47 Piano Concerto with Agnes Walker soloist. Then in 1962 Gaze flew to Szczecin in Poland to conduct the Szczecin Philharmonic Orchestra playing Opus 82 Gaze's Seventh Symphony (1959) which he dedicated to the people of Stettin. This was recorded and played on Warsaw radio, there is a very poor quality recording of it.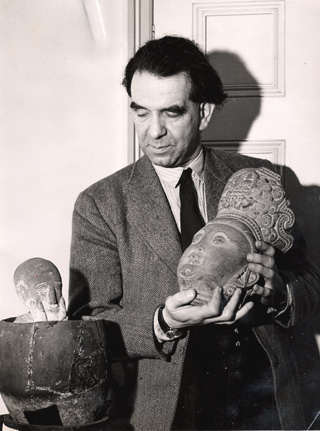 Gaze's other passion in life was collecting Chinese and Egyptian art. "I started collecting odd objects when I was seven and found a box of old nails and coins" Over the years Gaze's collection of antiquities grew and he was said to have many atrtefact that were only replicated in the British museum. He enjoyed sharing his knowledge and could often be heard giving talks to local groups which he illustrated with examples of mummy's beads and other relics that once decorated funeral chambers of Egyptian princess many years ago. He was said to have had an "Immitable capacity for keeping the attention of a delighted audience" In 1950 he was pictured in the Nottingham Evening Post cradling a Tang figure of Quan Yin Goddess of mercy. His pupils were not surprised to arrive for their lesson to find a piece of ancient art on the piano, to make Gaze feel at home!